It's useful to have a checklist of things to try when your internet is not working. Sometimes you can fix the problem yourself, while other times, it's caused by a problem with your service provider. Here's how to pin down and fix the problem.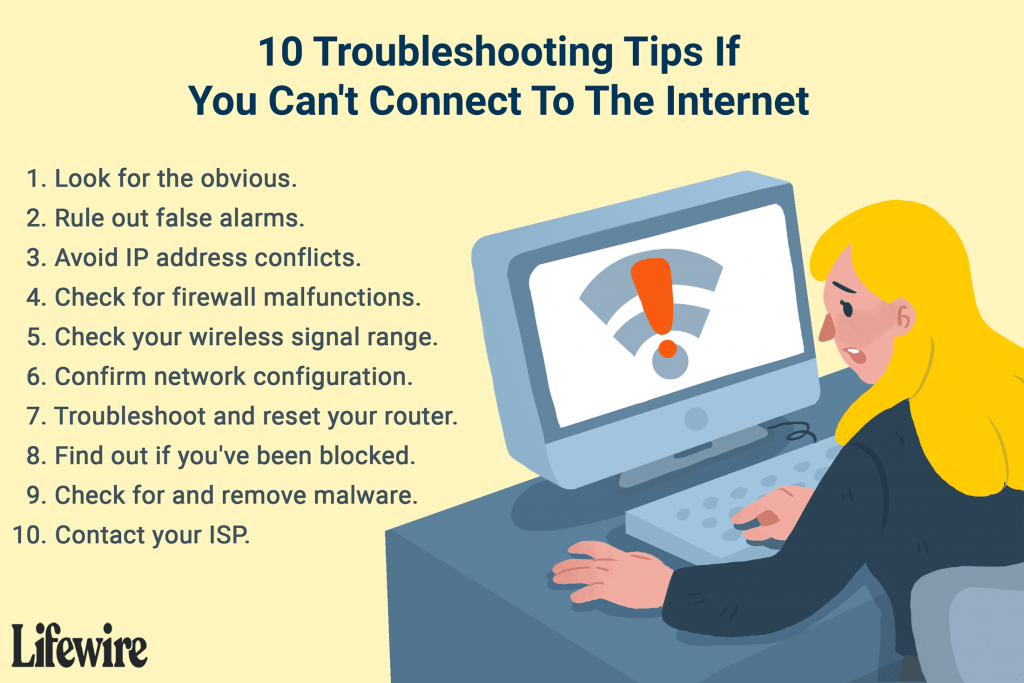 First, Check Whether Your Connection Is Down
Sometimes the problem isn't your internet connection at all. If you're trying to access a website that simply won't work, it might just be a problem with that web page. You can try performing a search or checking social media to see whether those services are working, or you can query the website in question with a service like downfor.io.
Test Your Local Connection
If you're still getting nothing, check the local connection between your device and your network hardware. A glance at the system tray on Windows or at the menu bar on a Mac will show whether you are connected via a wired or a wireless connection. On a smartphone, look for the Wi-Fi symbol or head to your device settings and attempt to connect from there.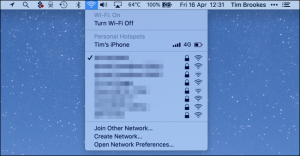 If you're connected via Wi-Fi but the internet still isn't working, this points to a problem with your online connection. If you can't find your wireless network, this points to a problem with your network hardware.
Using Ethernet? Check Your Cables
If you're using a wired connection, make sure that the Ethernet cable is seated correctly. You can try removing the cable and reconnecting it to be sure. If you find that the cable is damaged in some way, try a replacement and see whether that fixes your issue.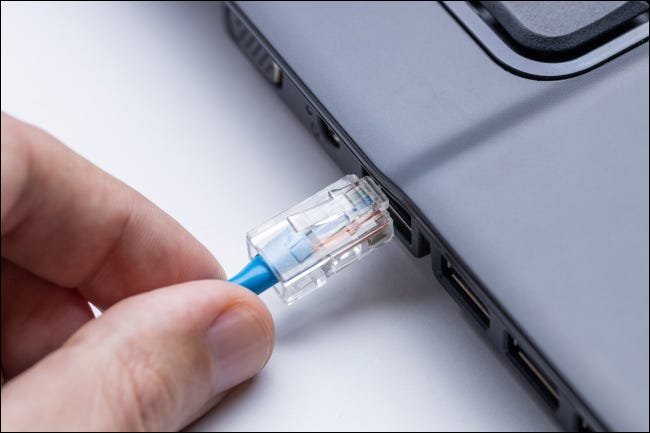 Try Restarting the Problem Device
If in doubt, turn it off and on again. By restarting the problem computer or smartphone, you're ruling out software issues caused by the operating system. You might even fix the issue entirely.
Try Another Device to Isolate the Issue
Isolating a problem to a particular device like a computer or smartphone can be tricky, but if you're not having any luck with the solutions we've already suggested, consider trying another device on the same network, ideally using the same type of network connection (wireless or wired).
Remember: If you try another device and get similar results, it's likely that your internet connection is to blame. At this stage, it's a good idea to contact your service provider and report a fault.
Be aware that some smartphones switch to cellular data when no local network connection is detected (although they should tell you about it), so you might want to turn off cellular data temporarily if you're testing this on a smartphone.